If 3 of your referrals sign up this month for the December retreat, you'll get a 100% Managed Podcast service for one year! (Worth $5,000)

This is no joke and will never be repeated!

We are in the middle of the Podcast Project right now- This is your chance to launch your podcast and have someone else run the entire thing for you for 1 year!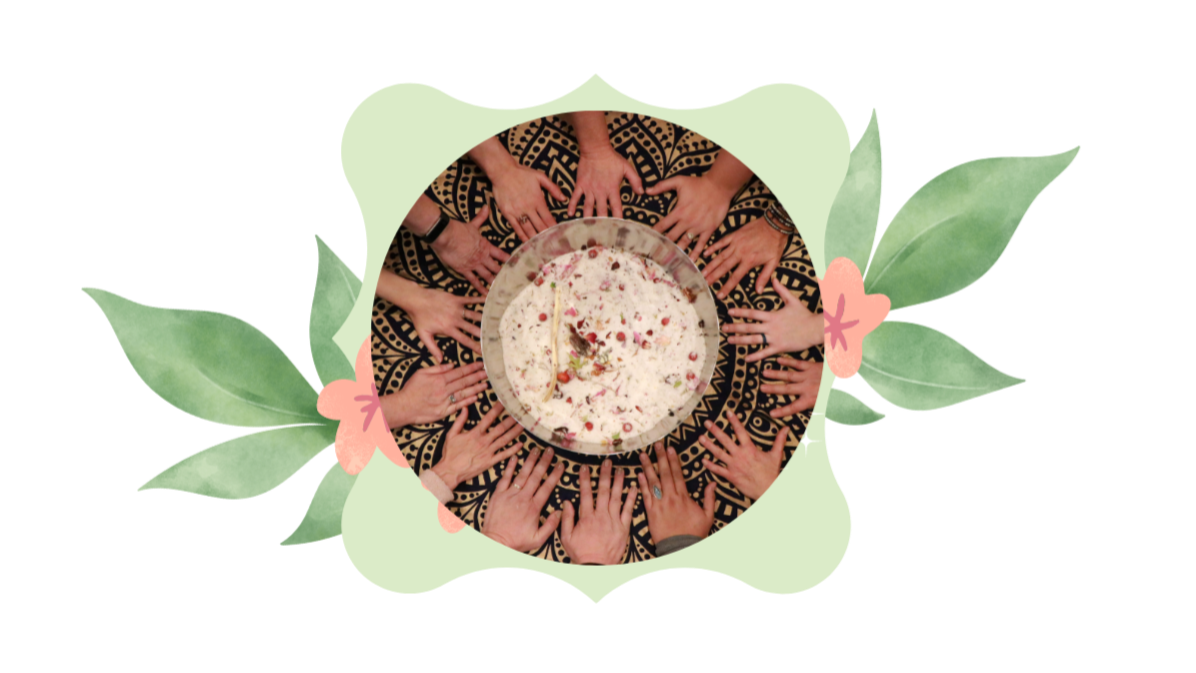 Just click the Registration Button above.

If you haven't attended a retreat in over a year, we'd love to have you come back with your invitees!

Podcast Project
The Podcast Project will run for 4 weeks. At the end of the project, you will have a:
Podcast purpose, direction and focus
An episode recorded
Systems in place to keep the podcast running
Integrations with your website and social media
The Podcast Project includes 1 month of personal assisting to make sure your launch is big!
Even if you don't have immediate visions for how a podcast could help your business, come to at least the first class!


A La Carte Pricing
Let's Do This & I Mean Business students: INCLUDED
Current DIY & JumpStart students: $800
Alumni (not currently active): $1200

Last month we worked on the Traction Project!
Check out these amazing products from the group. Let's support our sisters with their newly launched products!
Curated Tote Bags
"Sisterly curates tote bags for OBs and midwives to give to their clients in an effort to guide mothers toward quality local products and services."
Creative Ways to Grieve Through the Holidays
"I am composing an event called Creative Ways to Grieve Through the Holidays. The holiday season can be extremely difficult for bereaved parents (who have had a child die) and this will be a great opportunity for them to slow down a bit, feel heard, and create community and special family traditions for years to come."
Deck of Birth, Postpartum and Newborn Affirmation Cards
"We all know how wonderful affirmations are in those times
when we are struggling and needing those extra words of encouragement. This deck of birth, postpartum and newborn affirmation cards is a convenient way to have them with you. The best part is they are bilingual! They have beautiful affirmations in English on one side and the Spanish translation on the other. They are a great resource for parents, doulas, birth workers, and anyone working with expecting parents."
Dancing through
Pregnancy Journal
"The Dancing Through Pregnancy Journal is a wellspring of inspiration for the expecting mom. In here, you will find creative movement, writing, and art prompts designed to help you connect to your body and your baby in a holistic and enlightening way."
Beyond Fear: A Journey through the Senses
In collaboration with Meradith Fraser
"Fear always has and always will be a part of our journey. But the good news is: we can transform our relationship with it! Reframing fear and dread can actually bring clarity on our purpose and what we care about most ardently. Fear can actually be a coach, teaching us how to really come alive and show up as our best selves. Most people have not learned how to handle fear in this healthy way. That's why we have created an evening of sisterhood just for you! You will learn a process for transforming your fear into a roadmap. Warming taste, aroma, and tactile experiences will bring you a sense of grounded tranquility."
What was your business win this month?
Reply and let us know so we can highlight you next time!



Let's welcome our new members!
Here's the Facebook post where we introduced everyone: